Corporate

Profile

KKB Engineering Berhad (KKBEB) has its humble beginning way back in 1962 as a small engineering workshop in Sarawak founded and operated by the present Chairman and Group Managing Director, Dato Kho Kak Beng which was then undertaking modest steel fabrication works.

The business was officially registered as a sole proprietorship in 1966 with the progression into steel fabrication works for factory buildings and products. The Company was incorporated on 20 February 1976 as private limited company under the name of Kho Kak Beng Welding and Engineering Contractor Sdn Bhd. On 23 March 1994, it was converted into a public limited company.

Much due to its past success, proven track records and phenomenal achievement, the Company was listed on the Second Board of Bursa Malaysia Securities Berhad on 9 November 1994. The status of the Company was later transferred to the Main Board under the present re-classification of "Industrial Products & Services Sector" with a Sub-Sector of "Industrial Engineering" on 24 September 2018.

From an engineering base, the growth of the Company continues to be driven by further expansion and diversification into manufacturing activities such as steel pipes and pipe special manufacturing, LPG Cylinders manufacturing and the latest business activity in the Oil & Gas Sector.
---
Corporate Info
Registration No.
197601000528 (26495-D)
KKB Group's Business By Sector and Divison
| ENGINEERING SECTOR | MANUFACTURING SECTOR |
| --- | --- |
| Steel Fabrication | LP Gas Cylinders Manufacturing |
| Civil Construction | Steel Pipes, Pipe Specials And Steel Tubular Piles Manufacturing |
| Hot-Dip Galvanising | |
Quality and Product Certification
In its quest to be supplier of first choice of customers on an international scale, KKB Group established quality systems that have successfully achieved ISO Certification from Lloyd's Register Quality Assurance (LRQA) (since 1996) for its various divisions. For many years, KKB Group has deployed an internationally recognized quality management system.
KKB Group is very active in the participation of the state's industrialization programmes because of the superior quality and high standard of its works as partly reflected in the registrations it holds with most regulatory and statutory bodies and relevant authorities such as Construction Industry Development Board (CIDB) , Unit Pendaftaran Kontraktor dan Juruperunding (UPKJ), Jabatan Keselamatan dan Kesihatan Pekerjaan (JKKP), Federal Finance Office, Human Resource Development Council and IKRAM QA Services Sdn Bhd.
Till today, KKB Group has shown its full commitment to ISO 9001:2015, OHSAS 18001:2007, IKRAM and SIRIM Certifications in providing its local and International customers quality products and services.
Subsidiary and Associate Companies Activities
Harum Bidang Sdn Bhd (HBSB) is a 90% owned subsidiary of KKB Engineering Berhad. It owns a piece of land covering approximately 6400 sq. meters at Lot 1382 Sejingkat Industrial Park, Kuching. With the Group's continued strategy to further diversify into steel related manufacturing activities, this subsidiary has ventured into the manufacturing of steel pipes and pipe specials for foundation water supply and sewage system.
Registration No.
199601035034 (407387-U)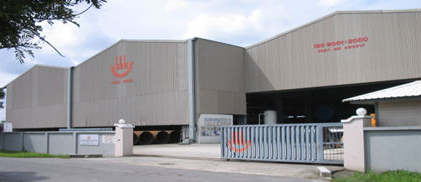 ---
KKB Industries (Sabah) Sdn Bhd (KKBIS) This company is a wholly owned subsidiary of KKB Engineering Berhad and owns Steel Pipes Manfacturing Plant and Steel Fabrication Plant at KKIP Selatan, Lots 13, 14 & 15 (IZ 4), Kota Kinabalu Industrial Park, Kota Kinabalu, Sabah.
Registration No.
200401036627 (675138-T)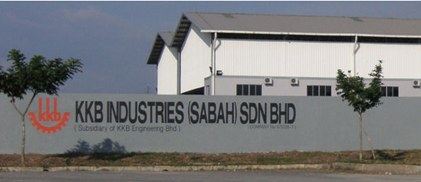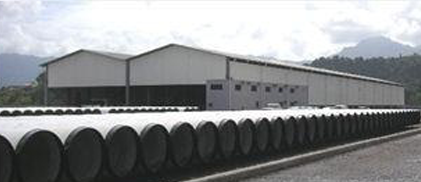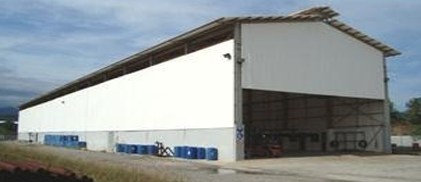 ---
Edisi Optima Sdn Bhd (EOSB) An associate company engaging in civil construction and engineering services including project management services for buildings, fuel oil depot, installation and related works. It also a Petronas registered company to provides requalification services for used LP Gas Cylinders.
Registration No.
199701028518 (444017-K)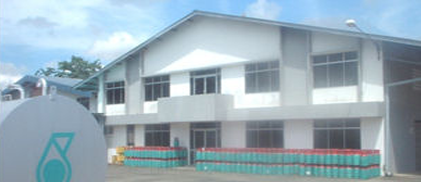 ---
OceanMight Sdn Bhd (OMSB) a subsidiary company of KKB Engineering Berhad, is a PETRONAS licensed fabrication yard for Lightweight Fixed Structures.
Registration No.
201201029015 (1013502-A)